Product Information
Product code:

LSR36
Categories: Accessories & Oils, ROLLERS.
£379.00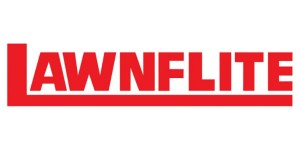 The Lawnflite LSR36 heavy-duty puncture proof Steel Roller helps you achieve the traditional green stripe lawn effect as well as packing down new sod, seed and unlevel ground.
The easy-fill fitting means you can add water easily to adjust the pressure placed on the ground – use less water for soft ground and more for hard ground. It can be towed behind most Lawnflite lawn tractors or ride-on mowers.
This value for money garden roller features a 36″ steel drum suitable for towing behind your lawn tractor, ride-on lawn mower or ATV.
Weighing 47kg when dry and 127kg when full, this towed lawn roller is perfect for stripe-creation and flattening applications such as  packing down freshly-laid turf, bedding in seeds and flattening out frost heaves.
DELIVERY OPTIONS:
In the basket, you will be able to choose:
CLICK AND COLLECT –  Fully assembled from our Peterborough Showroom.
FREE DELIVERY – Within 40 miles of Peterborough.  Boxed with some self assembly needed.
UK MAINLAND FLAT RATE £15 Boxed with some self assembly needed.
In stock
Social
Description
Description
| | |
| --- | --- |
| Brand: | Lawnflite |
| Propulsion: | Towed |
| Working Width: | 91.44cm / 36″ |
| Drum: | Steel |
| Water Ballasted Weight: | 280lbs / 127kg |
| Weight – Empty: | 47kg |
| Warranty: | 2 years for domestic use |
Reviews (0)