Product Information
Product code:

45-0289
Category: SPRAYERS.
£995.00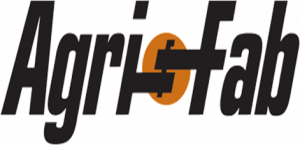 New for 2022 Waiting for More Info
The Agri-Fab 45-0289 45 gallon tow-behind sprayer delivers efficiency, capacity and safety when it comes to applying liquids.
From spot weed control to large area fertilisation, Agri-Fab's complete line of sprayers offers the efficiency, capacity and safety you need for just about any spraying job. All have easy-to-grip handgun hoses for efficient operation and complete control in liquid spray direction.
You can quickly apply herbicide, insecticides and other lawn products on turf, trees and scrubs. It's faster because a tow behind gives you five times the capacity of the smaller hand held sprayers. It's easier because you simply connect the wiring to your tractor or ATV battery, turn it on and spray away.
Spraying can be a tedious, time-consuming task – unless you have a little help from special teams, like tow-behind sprayers. The speed and utility of Agri-Fab® tow-behind sprayers make them the top choice over ordinary hand-held models. First of all, they will attach to all major brand tractors with a hitch pin. They are equipped with ample wiring, and Quick Connectors attach easily to the tractor battery. And with five times the capacity of the smaller handheld sprayers, you can easily protect your turf, trees, shrubs and gardens without the inconvenience of frequent stops to refill. Because once you hit the field, you want to finish the game.
Video shows smaller model
---
products from  
DELIVERY OPTIONS:
In the basket, you will be able to choose:
CLICK AND COLLECT –  Fully assembled from our Peterborough Showroom.
FREE DELIVERY – Within 40 miles of Peterborough.  Boxed with some self assembly needed.
UK MAINLAND FLAT RATE £15 Boxed with some self assembly needed.
---
In stock
Social
Description
Description
| | |
| --- | --- |
| Brand: | Agri-Fab |
| | |
| Capacity: | 45 gallon |
| Warranty: | 3 year manufacturer's |
| | |
| Waiting for updated info | |
| | |
| | |
| | |
| | |
| | |
| | |