Product Information
Product code:

45-0522
Category: TRAILERS.
£359.00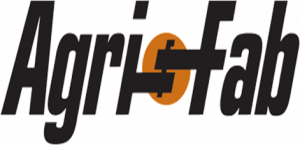 Get the most out of your lawn tractor to transport heavy and/or builky loads around your garden the easy way with this quality towed tipping trailer from Agri-Fab.
The 45-0552 towed garden cart has a considerable 700lb / 12 cubic foot heaped load capacity and is supplied with a universal hitch pin which can be attached to most tractor drawbars.
The robust poly bed sits on a heavy-duty welded frame which has 1″ square tubing, whilst the pneumatic turf tread tyres roll smoothly over uneven ground.
The Agri-Fab 45-0552 has a 12″ ground clearance and features a latch system to easily dump the bed contents. Not only does the trailer tip to a 52 degree angle, the cart also swivels up to 110 degrees so you can empty the load exactly where you want it.
---
products from  
DELIVERY OPTIONS:
In the basket, you will be able to choose:
CLICK AND COLLECT –  Fully assembled from our Peterborough Showroom.
FREE DELIVERY – Within 40 miles of Peterborough.  Boxed with some self assembly needed.
UK MAINLAND FLAT RATE £15 Boxed with some self assembly needed.
---
In stock
Social
Description
Description
| | |
| --- | --- |
| Brand | Agri-Fab |
| Capacity | 317kg / 700lb / 12cu.ft |
| Bed Design | Poly |
| Tipping | Yes |
| Tipping Mechanism | Latch system |
| Dump Angle | 52° |
| Frame | 1″ square tubing |
| Tow Hitch | Clevis |
| Tyres | Pneumatic with greese zerk |
| Wheel Size | 15″ x 6″ |
| Assembled Dimensions | L: 167.1cm x W: 88.6cm x H: 68.3cm |
| Shipping Dimensions | L: 84cm x W: 36.7cm x H: 77.15cm |
| Weight | 28.0kg |
| Global Trade Item Number | 052613105948 |
| Warranty | 3 years for domestic use |
Reviews (0)