Product Information
Product code:

970488201
Categories: 4-Stroke, Lawnmowers, Walk Behind.
£399.00

LC 140SP is a self-propelled and easy to use mower, suitable for somewhat smaller lawns. Built with robust steel cutting deck and a reliable and easy-start Husqvarna engine it offers great cutting and collection performance. Soft-grip handle, foldable handlebar, central cutting height adjustment and ball-bearing wheels will give you both an ergonomic and comfortable cutting experience.
---
ADD-ONS
---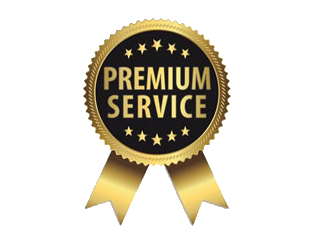 We HAND DELIVER this product so you get the best experience of your new machine.
We will AGREE A DELIVERY DAY AND TIME and keep you informed of all developments.
Your mower will arrive ASSEMBLED, TESTED, FUELLED and CLEANED.
You will receive a COMPREHENSIVE HANDOVER from our trained engineers.
We REGISTER YOUR WARRANTY and remain on hand should there be any AFTER SALES needs.
We offer our Premium service with FREE DELIVERY within 40 MILES OF PETERBOROUGH.
If you live further away please contact us before your purchase to check the delivery availability and cost to your post code.
In stock
Social
Description
Description
Technical Specification
Engine name – HS 123A
Cylinder displacement – 123 cm³
Net power at preset rpm Energy – 1.95 kW
Net power at preset rpm – 3000 rpm
Engine lubrication type – Splash
Engine cooling – Air
Exhaust emissions (CO2 EU V) – 922.38 g/kWh[1]
Cutting methods – Collection/Rear discharge
BioClip plug – Not included
Cutting width – 40 cm
Cutting height steps – 10
Cutting height adjustment – Central
Cutting height max – 75 mm
Cutting height min – 25 mm
Drive wheels – Rear
Drive system – Self-propelled, single speed
Speed forward max – 4 km/h
Speed forward min – 0 km/h
Collector type – Fabric with dust blocker
Collector volume – 50 l
Handle type – Ergonomic
Handle height adjustment – 2 Step
Wheel bearing, front/rear – Yes/Yes
Water hose connection – No
Soft grip – Yes
Side adjustable handle – No
Blade brake clutch (BBC) – No
Throttle control – No
Ball beared wheels – Yes
Wheel size, Front – 152 mm
Wheel size, Rear – 203 mm
Weight – 26.8 kg
Wheelbase – 55.5 cm
Cutting deck material – Steel
Rims, material – Plastic
Sound pressure level at operators ear – 81 dB(A)
Sound power level, measured – 93 dB(A)
Sound power level, guaranteed (LWA) – 95 dB(A)
Vibrations handlebar – 7.6 m/s²