Product Information
Product code:

960510200
Categories: 4-Stroke, Lawnmowers, Ride On.
£2,849.00
**TOP SELLER**
The TC 138 is a user-friendly tractor ideal for homeowners having small to mid-size gardens. The tractor that offers excellent collection of grass clippings as well as leaves, giving tidy cutting results. The spacious, integrated collector is easily emptied from the drivers seat. Equipped with a powerful Husqvarna Series engine with choke less start and pedal-operated hydrostatic transmission. BioClip plug and deflector for rear ejection is available as an accessory.
A powerful air stream lifts the grass before it is cut, for excellent cutting and collection of both grass and leaves, easy speed and direction control with pedal-operated hydrostatic transmission. Separate pedals for forward and reverse. easy to get operating with automatic choke, just turn the key and go. adjustable while seated; seat moves forward and down, or backwards and up.
---
ADD-ONS
---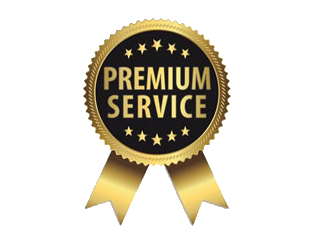 We HAND DELIVER all our Ride-on Mowers so you get the best experience your new machine.
We will AGREE A DELIVERY DAY AND TIME and keep you informed of all developments.
Your mower will arrive ASSEMBLED, TESTED, FUELLED and CLEANED.
You will receive a COMPREHENSIVE HANDOVER from our trained engineers.
We REGISTER YOUR WARRANTY and remain on hand should there be any AFTER SALES needs.
We offer our Premium service with FREE DELIVERY within 40 MILES OF PETERBOROUGH
If you live further away please contact us before your purchase to check the delivery availability and cost to your post code.
In stock
Social
Description
Description
Anti-scalp wheels: 2
Drive method: Pedal-operated
Motor/engine manufacturer: Briggs & Stratton 500cc
Engine name: Husqvarna Series
Cylinders: 1
Generator: 5&3 A
Battery: 12 V
Battery: 28 Ah
Power/fuel type: Gasoline
Fuel tank volume (with reserve): 5.7 l
Oil filter: Yes
Net power at preset rpm Energy: 8.6 kW
Net power at preset rpm: 2600 rpm
Seat material: Vinyl
Seat back height: Low
Steering wheel type: Ergonomic
Collector: Included
Deflector: Available as accessory
Collector volume: 220 l
Sound power level, guaranteed (LWA): 100 dB(A)
Sound power level, measured: 98.5 dB(A)
Sound pressure level at operator's ear: 85 dB(A)
Transmission type: Hydrostatic