Product Information
Product code:

RE125
Categories: 4-Stroke, Lawnmowers, Ride On.
£2,499.00
The Lawnflite RE125 Garden Tractor has a 92cm/36″ cutting width, with an MTD engine. This tractor features a transmatic transmission allowing you to pre-select a gear and then just use the speed control pedal to control speed rather than continually having to change gears.
The deck is of a twin bladed design, meaning the two blades contra rotate, working together to drive the grass directly into the grass box giving very good collection even in difficult conditions. This is what we refer to as Direct Collect.
Worth noting is the extremely tight turning radius of 46cm/18″, which is considerably smaller than most garden tractors in it's class. Also important is the step through chassis design, allowing very safe, easy mounting and dismounting.
The grass box is easily emptied from the seat and hold an impressive 240 litres of grass. Ideal for areas between one and one and a half acres.
A hitch kit is available as an optional accessory 196-399-000
---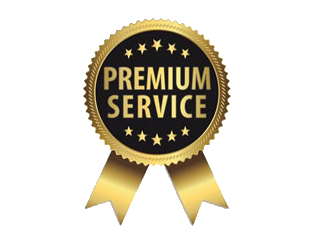 We HAND DELIVER all our Ride-on Mowers so you get the best experience your new machine.
We will AGREE A DELIVERY DAY AND TIME and keep you informed of all developments.
Your mower will arrive ASSEMBLED, TESTED, FUELLED and CLEANED.
You will receive a COMPREHENSIVE HANDOVER from our trained engineers.
We REGISTER YOUR WARRANTY and remain on hand should there be any AFTER SALES needs.
We offer our Premium service with FREE DELIVERY within 40 MILES OF PETERBOROUGH
If you live further away please contact us before your purchase to check the delivery availability and cost to your post code.
In stock
Social
Description
Description
| | |
| --- | --- |
| Cutting Width | 92 cm / 36″ |
| Engine | MTD, 1 cylinder, 382cc |
| Rated Power (kW/minˉ ¹) | 7.5 / 2,750 |
| Grass Catcher (approx.) | 240 ltr, soft bag with hard top |
| Mulch Kit | Available as accessory (art.no.: 196-749-678) |
| Deflector | Available as accessory (art.no.: 196-750-678) |
| Transmission | Transmatic |
| Fuel Capacity | 3.8 ltr |
| Wheels (f / r) | 13″ x 5″ / 18″ x 6.5″ |
| Cutting Height | 5 Positions, 30 – 95 mm |
| Turning Radius | 46 cm / 18″ |
| Weight (approx) | 195 kg |
| Vib. Value Body | (K Factor) 1 / 0.5 m/s² |
| LpA/LwA/LwAg (dB) | 88/ 98 / 100 |
| Dimensions (L X W X H) | 225 cm x 99 cm x 103 cm |
| EAN: | 4008423854886 |