Product Information
Product code:

970545301
Categories: Husqvarna 300 Series, Lawnmowers, Rider Out Front Mower & Decks.
£6,719.00

The Husqvarna R320XAWD rider is equipped with the standard 300 Series features (present on the RC318T) with the addition of All Wheel Drive transmission, plus the X line has dual LED-lights and a soft grip steering wheel. All four wheels are able to operate individually in order to provide maximum traction and performance on different terrain.
The R320X AWD comes with on demand ALL WHEEL DRIVE transmission for those larger sized residences with soft ground conditions or have slopes and banks to manage. There is also a choice of accessories for year-round use available, which can maximise return on investment. Enquire for more details.
The BioClip cutting decks that are compatible with this machine feature a superior mulching action that has a host of benefits over the collect/discharge method. The X series also comes with turn-key start, dual LED-lights, a soft grip steering wheel with knob
Mulching recirculates the tiny grass clippings back into the soil, enriching the lawn as the discarded grass naturally decomposes. This can often reduce or even eliminate the need to use artificial fertiliser on the lawn.
Another key advantage to mulching is that you no longer have to empty the collected grass clippings into a pile in your garden. The more frequently you mow using a machine with BioClip technology, the more effective and efficient the natural fertilisation.
Soft ground, slopes and banks are handled well, and the improved weight balance reduces turf damage.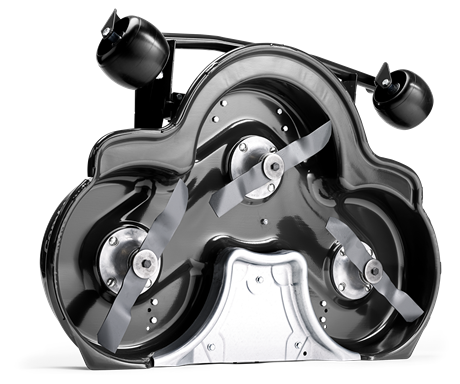 AVAILABLE DECKS
HUSQVARNA COMBI CUTTING DECK 94CM
HUSQVARNA COMBI CUTTING DECK 103CM
HUSQVARNA COMBI CUTTING DECK 112CM
---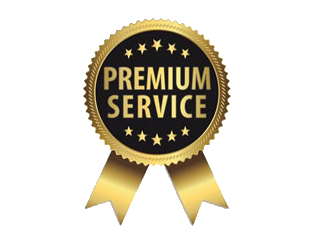 We HAND DELIVER all our Ride-on Mowers so you get the best experience your new machine.
We will AGREE A DELIVERY DAY AND TIME and keep you informed of all developments.
Your mower will arrive ASSEMBLED, TESTED, FUELLED and CLEANED.
You will receive a COMPREHENSIVE HANDOVER from our trained engineers.
We REGISTER YOUR WARRANTY and remain on hand should there be any AFTER SALES needs.
We offer our Premium service with FREE DELIVERY within 40 MILES OF PETERBOROUGH
If you live further away please contact us before your purchase to check the delivery availability and cost to your post code.
Only 1 left in stock
Social
Description
Description
Motor/engine manufacturer: HUSQVARNA
Engine name:
Net power at preset rpm Energy: 10.5 kW
Net power at preset rpm: 2900 rpm
Cylinder displacement: 500 cm³
Cylinders: 1
Engine cooling: Air
Generator: 5 A
Power/fuel type: Gasoline
Fuel tank volume (with reserve): 12 l
Engine lubrication type: Full pressure
Oil filter: Yes
Exhaust emissions (CO2 EU V): 794 g/kWh
Battery type: Lead/Acid
Battery capacity: 24 Ah
Battery pack weight: 15.87 lbs
Uncut circle: 30 cm
Cutting width, min: 94 cm
Cutting width, max: 112 cm
Cutting deck type: Combi
Cutting deck material: Steel
Cutting methods: BioClip®/Rear discharge
Cutting height max: 75 mm
Cutting height min: 25 mm
Blade engagement: Automatic
Blades: 3 pcs
Powder-coated cutting deck: Yes
Tyre dimensions, front: 170/60-8
Tyre dimensions, rear: 170/60-8
Wheelbase: 88.7 cm
Ground clearance: 85 mm
Base machine, length: 202 cm
Base machine, width: 89 cm
Base machine, height: 115 cm
Weight: 224 kg
Transmission type: Hydrostatic AWD
Transmission manufacturer: Kanzaki
Drive method: Pedal-operated
Speed forward max: 9 km/h
Speed forward min: 0 km/h
Speed reverse max: 9 km/h
Speed reverse min: 0 km/h
Transmission model: K574
Hour meter type: Digital with pre-programmed service intervals
Seat material: PU
Seat suspension: Yes
Seat back height: Medium
Foldable seat: Yes
Steering wheel type: Comfort
Parking brake, type: Disc
Sound pressure level at operators ear: 84 dB(A)
Sound power level, measured: 98 dB(A)
Sound power level, guaranteed: (LWA) 99 dB(A)
Vibration level steering wheel: 2.5 m/s²
Vibration level seat: 0.7 m/s²
More Info
Additional information
| | |
| --- | --- |
| Brand | Husqvarna |
| Cutting Width | 37" / 94cm |
| Cutting Width Range | 30" – 39" |
Reviews (0)