Product Information
Product code:

XT2QS117
Categories: Lawnmowers, Ride On.
£4,699.00
powered by
TTame long-grass in meadows, paddocks and orchards in quick-time with this 117cm side-discharge and mulch-capable garden-tractor from Cub Cadet.
Under the bonnet is a Kawasaki FR691V engine; an advanced 726cc four-stroke OHV power-pack with a 90° V-Twin cylinder-configuration for high torque-output and quiet, low-vibration operation; and full-pressure lubrication that ensures you'll be able to work on marked inclines without problem.
Electric key start eliminates ignition-headaches; while cast-iron cylinder-linings deliver long-term reliability.
The Cub Cadet XT2 QS117 is fitted with large-diameter, wide-profile rear-tyres, so it will take slopes, rough ground and wet conditions in its stride; and it benefits from Cub Cadet's RevTEK™ mow-in-reverse technology, which means you can elect to back-up with the blades still engaged, should it be necessary.
A class-leader when it comes to manoeuvrability, the Cub Cadet XT2 QS117 Garden Tractor has an ultra-tight 17cm turning-circle and features an intuitive, infinitely-variable foot-pedal-operated hydrostatic transmission that gives 'car-like' control of the ground-speed (forward and reverse).
---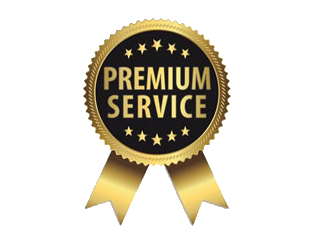 We HAND DELIVER this item so you get the best experience of your new machine.
We will AGREE A DELIVERY DAY AND TIME and keep you informed of all developments.
Your mower will arrive ASSEMBLED, TESTED, FUELLED and CLEANED.
You will receive a COMPREHENSIVE HANDOVER from our trained engineers.
We REGISTER YOUR WARRANTY and remain on hand should there be any AFTER SALES needs.
We offer our Premium service with FREE DELIVERY within 40 MILES OF PETERBOROUGH
If you live further away please contact us before your purchase to check the delivery availability and cost to your post code.
In stock
Social
Description
Description
| | |
| --- | --- |
| ngine Make | Kawasaki |
| Engine Model | FR691V V-Twin OHV |
| Engine Type | Petrol 4-stroke |
| Engine Capacity | 726cc |
| Engine Power | 21.2hp / 15.8kW @ 2500rpm |
| Engine Cylinders | Twin |
| Engine Starting System | Electric Key Start |
| Engine Fuel Tank Capacity | 11.4 Litres |
| Transmission | Hydrostatic – Foot-Pedal Operated with Cruise Control |
| Drive | Rear Wheel |
| Cutting Width | 117cm |
| Cutting Heights | 25-100mm (12 Positions) |
| Height Adjustment | Lever |
| Blade Engagement (PTO) | Electronic |
| Turning Circle | 17cm – Tight Turn xTreme |
| Blades | Twin |
| Grass Collector | Optional |
| Mulching | Yes |
| Side-Discharge | Yes |
| Headlights | Yes |
| Hour Meter | Yes |
| Seat | High Back / Adjustable (10 Positions) |
| Deck Washout Port | Yes – SmartJet™ |
| Anti-Scalp Deck Wheels | Yes |
| Tow Bar | TBC |
| Cast Iron Front Axle | Yes |
| Front Bumper | Yes |
| Wheels – Front | 381mm |
| Wheels – Rear | 508mm |
| Dimensions (HxWxL) | 110cm x 122cm x 180cm |
| Weight | 230kg |
| Lawn Size | Up to 8000m2 |
| Warranty | 3 Years |
More Info
Additional information
| | |
| --- | --- |
| Cutting Width | 42" / 107cm |
| Cutting Width Range | 40" + |
Reviews (0)