Product Information
Product code:

45-0462
Category: SPREADERS.
£349.00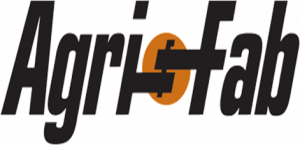 Suitable for spreading fertilisers, lawn sand, ice melts products, and seed, the Agri-Fab 45 0462 Fertiliser and Ice Melt Push Spreader has a 56kg (125lb) hopper capacity with adjustable flow rate, and pneumatic tyres.
This easy to push broadcast spreader will cover an area of approx 2300m2 (roughly 1/2 acre) thoroughly and efficiently. The professional style, easy-set controls allow for precise application and the enclosed commercial-grade gear box provides smooth rolling and easy maintenance.
The innovative side shield protects flower beds, gardens and driveways from receiving unwanted application.
Quick and easy to assemble, the large pneumatic tyres provide easy manoeuvrability.
Please note that ice melt products can be very corrosive, washing your spreader thoroughly after use is essential. All Ice melt products must be dry and free flowing in order to be spread effectively.
RTC Groundcare Tip: Not recommended for use with rock salt.
FREE DELIVERY WITHIN 40 MILES OF PETERBOROUGH
UK MAINLAND DELIVERED BOXED WITH SELF ASSEMBLY REQUIRED £15
In stock
Social
Description
Description
Capacity: 56kg (125lb)
Coverage: 2300m2 (roughly 1/2 acre)
Rustproof polypropylene hopper & spreader plate
Innovative side shield
Adjustable flow rate
Enclosed gear box
Pneumatic tyres
Agri-Fab 2 year domestic warranty